Discover the comfort of
OUR APARTMENTS
The apartments of Residence Scialabà are cosy and equipped with every comfort!
Our property consists of 20 fully furnished and functional dwellings of about 50 sqm, ideal for couples or families of four.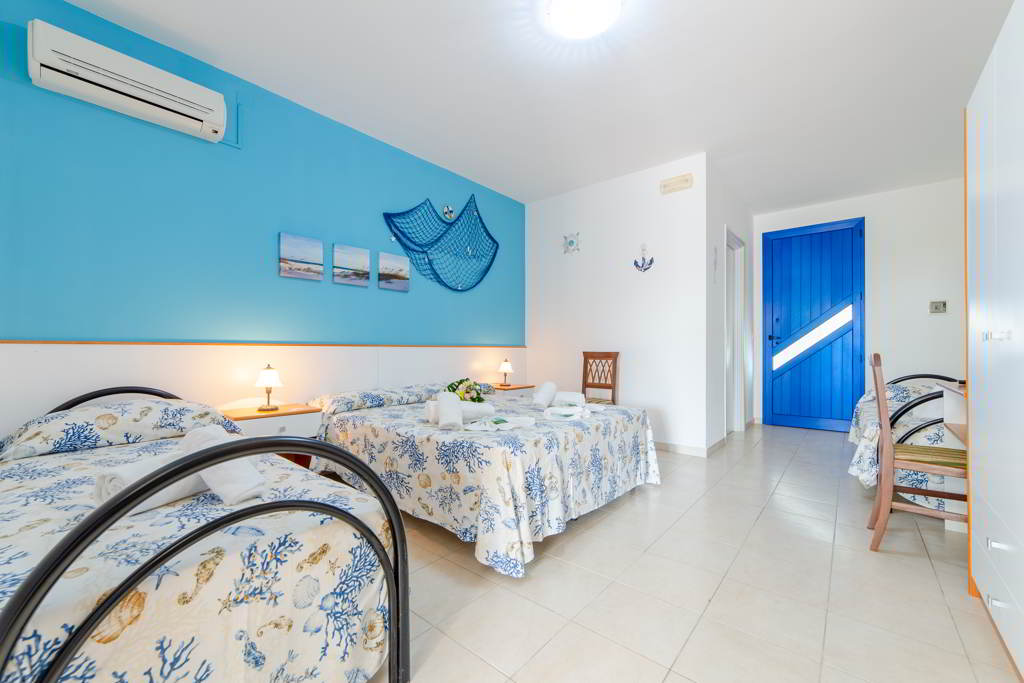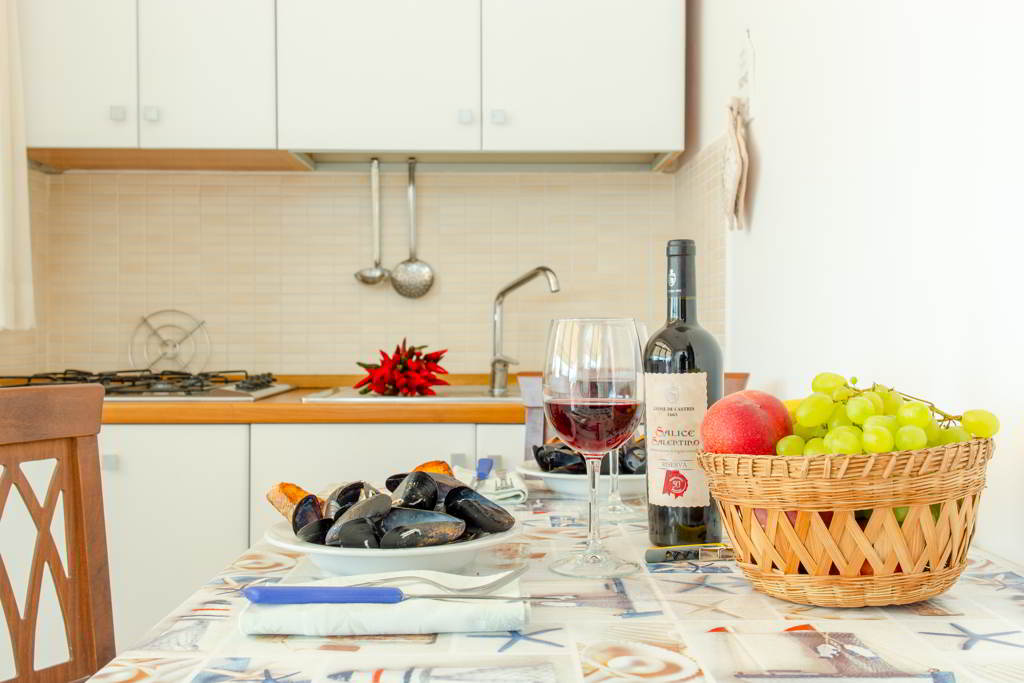 All the apartments include a 22 sqm bedroom with TV and air conditioning, which can host up to 4 people, a 4 sqm bathroom with shower and hairdryer, a 6,6 sqm kitchen with a fridge and all the necessary to make this convivial space liveable (pots, cutlery, plates and glasses).
Last but not least, each dwelling can boast a splendid 17,5 sqm veranda with a stunning panoramic view over the coast! Furnished with a white awning, table and chairs, this is the perfect place for a dinner in the moonlight or a lunch after sea, an invigorating breakfast… or just to chill out admiring the wonderful landscape of Salento!
All the apartments are equipped with mosquito nets. Moreover, we provide you with bed and bath linen with a weekly change and parking place.
Among other things, the residence has a laundromat and wide outdoor spaces, where to walk, play or sunbathe.
The apartments are cleaned and sanitised before the arrival of each guest to guarantee the maximum safety.
Bed and bath linen are sanitised and bagged to ensure a high standard of hygiene.
Residence Scialabà welcomes the whole family, pets included! (To be specified at time of booking).
If you need anything else, a request, a problem or just a tip, you will always find the owners of Residence Scialabà at your disposal. They will be glad to help you, with the cordiality and kindness that distinguish them, to make your stay in Salento unforgettable!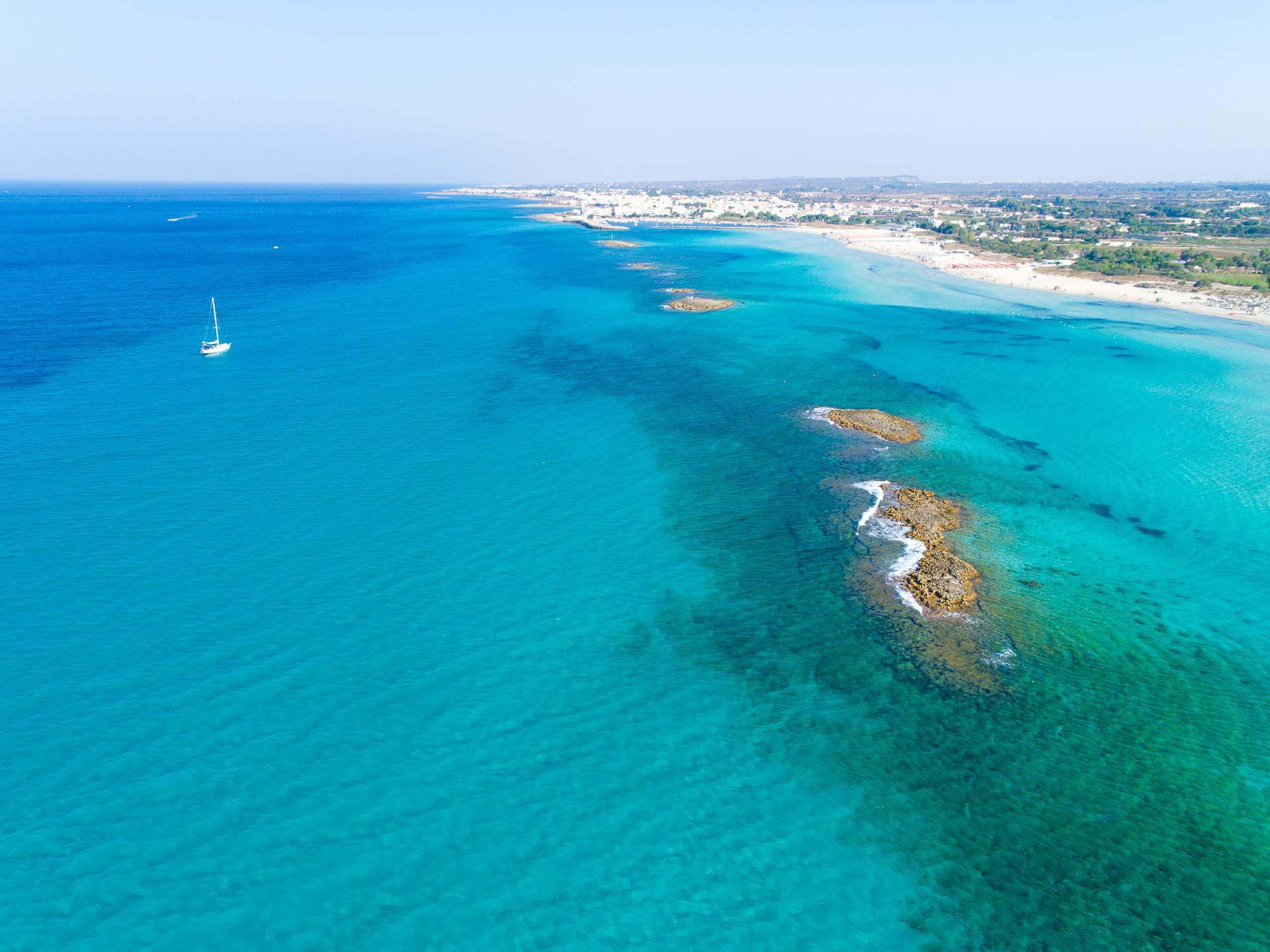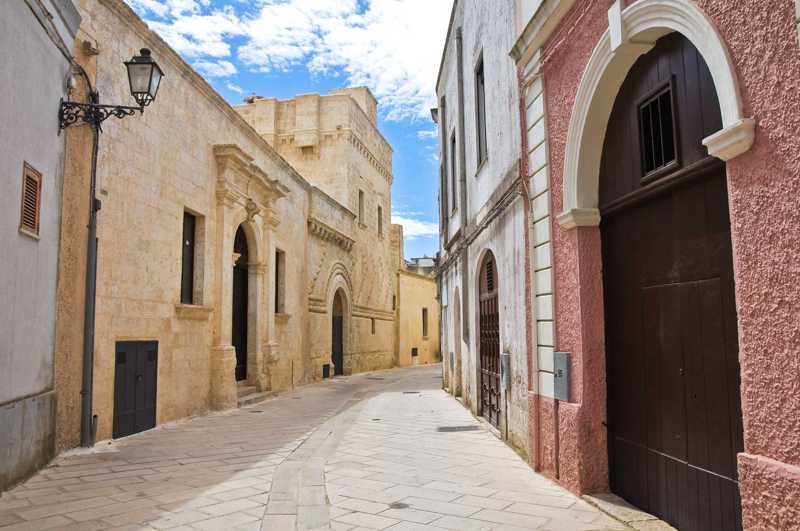 Welcome to
RESIDENCE SCIALABÁ
An oasis of peace and relaxation in the most authentic Salento: this is Scialabà.
The almost heavenly calm and peace of mind distinguish this residence, emotions that you cannot catch in a picture, but that you can only experience first-hand.
Halfway between Torre Pali and Lido Marini, Residence Scialabà is welcoming and homely, a place where everything is designed to make your holiday special.
The apartments of Scialabà are immersed in the Mediterranean Scrub: you will be surrounded by that wonderful natural landscape which made Salento famous! Olive trees, red land, dry stone walls and an intense blue stretch of water in front of you… which almost merges with the sky!
Staying at Residence Scialabà means pulling the plug and enjoying some time off with the people you love. Time to play, to relax, to live in harmony.